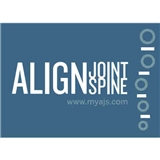 Our office is conveniently located next to the Irving Park Brown line stop on the north side of the street at 1820 W Irving Park Road.

Unlike most offices, we don't specialize in pain or problems. We specialize in removing them and restoring your ability to enjoy your life without any barriers or obstacles. Whether it's enjoying a nice long run on a warm sunny day or picking up your son or daughter without worrying about your back going out. Our office specializes in finding the cause of the problem and getting you back to do what you want to do without having to worry about getting hurt again or only being able to do things halfway.

Joint and spine problems are the focus because Dr. Jacobazzi has both physical therapy and chiropractic degrees. With more than 10,000 hours of classroom and practical education, he can provide a clear path to your recovery and return to an active life.
Location
1820 W Irving Park Road
Chicago, IL 60613
In-Network Insurances
AARP
Aetna
Altius (Coventry Health Care)
1820 W Irving Park Road
Chicago, IL 60613