Bayless Integrated Healthcare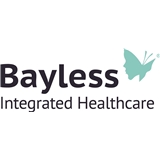 Can you imagine all of your primary healthcare needs being met in one location?

How about a team of healthcare professionals communicating and collaborating with each other to provide the most specific care and services?

Bayless Integrated Healthcare offers physical, emotional, behavioral, and social healthcare services that creates a medical home for you and your family.

Integrated Healthcare promotes a "whole person" approach that saves time and money, improves lives, and puts your mind at ease. Visit us today!
Location
3033 N Central Ave.
Suite 700
Phoenix, AZ 85012
3620 N 3rd Street
Phoenix, AZ 85012
Specialties
Psychiatrist
Primary Care Doctor
Pediatrician
Nurse Practitioner
Family Physician
Family Nurse Practitioner
In-Network Insurances
Ambetter
Blue Cross Blue Shield
Blue Cross Blue Shield of Arizona
3033 N Central Ave., Suite 700
Phoenix

,

AZ

,

85012
3620 N 3rd Street,
Phoenix

,

AZ

,

85012
Family Physician
Read reviews
Specialties
Primary Care Doctor
Family Physician
3033 N Central Ave., Suite 700
Phoenix

,

AZ

,

85012
3620 N 3rd Street,
Phoenix

,

AZ

,

85012
Family Nurse Practitioner
Read reviews
Specialties
Nurse Practitioner
Family Nurse Practitioner
3033 N Central Ave., Suite 700
Phoenix

,

AZ

,

85012
3620 N 3rd Street,
Phoenix

,

AZ

,

85012
3620 N 3rd Street,
Phoenix

,

AZ

,

85012