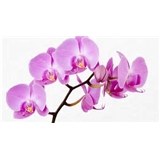 We provide quality healthcare in a professional, personal, and productive environment. Together with our patients, we facilitate the process of health improvement, disease prevention, and medical treatment to reach optimal quality of life, health and well-being. We provide annual gynecological exams, PAP and HPV testing, HPV vaccinations, menopause management, contraceptive counseling, breast cancer screening, pelvic ultrasounds, and more. Evening appointments are available in both of our locations.

Appointments may be cancelled if we are not able to contact patients after two business days.

Location
2300 N Commerce Pkwy.
Suite 113
Weston, FL 33326
1600 South Andrews Avenue
Fort Lauderdale, FL 33316
2300 N Commerce Pkwy.
Suite 113
Weston, FL 33326
1600 South Andrews Avenue
Fort Lauderdale, FL 33316