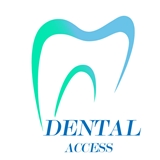 Your Smile is How You Greet the World, Let's Make it Great!

Our clinic mission is to provide access to affordable dental care without sacrificing quality or convenience and to enhance the overall health of our patient. We consistently expand the knowledge and skills of practitioners and dental auxiliary staff by using the latest technology and placing an emphasis on continuing education.

As part of our commitment to you, we will educate and assist you in the best ways to take care of your oral health. Our friendly and knowledgeable staff is committed to being helpful in your dental care. We provide modern dentistry that provides you with more choices,
Location
1119 W Randol Mill Rd.
Suite 101
Arlington, TX 76012
In-Network Insurances
Aetna
Anthem Blue Cross Blue Shield
Arkansas Blue Cross Blue Shield
1119 W Randol Mill Rd.
Suite 101
Arlington, TX 76012