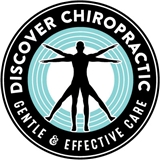 Discover Chiropractic - Brian Clark, DCBS
In-network insurances
AARP
Aetna
Anthem Blue Cross
Practice statement
With our convenient location in South Austin, on South Lamar, near Neuroaustin and AT&T, we can serve the entire Austin, TX area. Dr Clark at Discover Chiropractic is focused on facilitating the achievement of your goals in health and wellness. Our staff has the experience, skills, and expertise to help you chart a course to better health. Whether you are looking to overcome back pain, sciatica, or migraines, or are seeking ways to recover from injuries sustained in an accident, we will do everything in our power to restore you to health and full enjoyment of life. Our #1 concern is your well-being!
Office location
4544 S Lamar Blvd, Suite 750
Austin, TX 78745
default order
distance
wait time rating
Chiropractor
4544 S Lamar Blvd, Suite 750
Austin
TX
78745
(112)
have known Dr. B for many yehandsars.....have so much faith in his healing hands!
Office location
4544 S Lamar Blvd, Suite 750
Austin, TX 78745