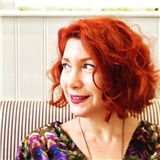 Life is Complicated. Just when you think you've figured it out, things can get up-ended.

Unwanted change can leave you questioning, "Why?" and wondering how to get back on track.

Everyone copes differently. I can help you learn the tools to clarify & clear what drives your worry, hopelessness, and regret. Put those into into perspective where they belong – in the past!

Get on with your life and stop being controlled by negative thoughts and feelings.
I believe the coaching & therapeutic relationship is the foundation and catalyst for change. This is a collaborative process based on respect & unconditional positive regard. Together, you and I are partners in your wellness journey.

Mindfulness, EMDR, and CBT are tools I weave into the work with my clients to calm the central nervous system, retrain thinking patterns, and integrate stuck emotions.

Throughout my career, I've had the pleasure of training with many of the greats in the field of psychotherapy and mental health including: Salvador Minuchin, the father of Structural Family Therapy; Elisabeth Kubler-Ross, the founder of the 5 Stages of Grief in Death and Dying; Albert Ellis, the founder of Rational Emotive Behavior Therapy; Dan Siegel, the founder of Mindsight; and John Kabat-Zinn, the founder of Mindfulness Based Stress Reduction, among others.

Since beginning my Psychology training in 1987, and completing all requirements for state licensure in 1998, I've worked with hundreds of individuals and families facing a myriad of challenging and traumatic events.

My first job in mental health was as a Child Care Worker at a children's home for orphans in PA. From there, I shifted into home-based family therapy and ultimately to Community Based Mental Health & Inpatient Psychiatry in Chicago, and Managed Care in NY reviewing clinical hospital treatment plans nationwide. I opened my Manhattan Private Practice in 2009.

Individual Psychotherapy, Couples Counseling, and Life & Corporate Coaching are skillfully provided through my private practice located at 1 Park Avenue, NY, NY 10016, inside Oasis Day Spa.

My guilty pleasure is writing wellness articles published on PsychologyToday.com & my blog.
Location
1 Park Ave
Inside Oasis Day Spa
New York, NY 10016
In-Network Insurances
This doctor is not in any insurance networks.
1 Park Ave, Inside Oasis Day Spa
New York

,

NY

,

10016