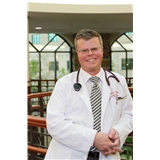 First Internal Medicine (www.denvermd.net) offers internal medicine and primary care for patients age 15 and older. We believe in both comprehensive disease prevention and diligent management of chronic illnesses. We focus on the root causes of ailments, pay attention to every detail and subsequently personalize your care. We strive to empower all our patients to actively participate in the healing process and prevention through extensive education about their condition, treatment options and prognosis. We hope that at each visit our patients gain health and nutritional wisdom that can be applied for years to come.
Location
125 Inverness Drive East
Suite 330
Englewood, CO 80112
Specialties
Primary Care Doctor
Internist
In-Network Insurances
This doctor is not in any insurance networks.
125 Inverness Drive East
Suite 330
Englewood, CO 80112