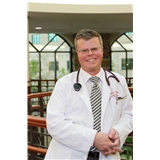 First Internal Medicine (www.denvermd.net) offers consultations, preventive exams, and concierge ('retainer' fee) medical care for patients age 16 and older. As internal medicine specialists we are uniquely qualified to diagnose and manage complex medical conditions. We believe in thorough diagnostic workup to find the root causes of ailments, upon which we personalize subsequent care. Our comprehensive disease prevention program focuses on finding and managing risk factors for heart disease, stroke, and cancer. We approach diagnosis, treatment and prevention from a scientific perspective based on clinical research, but we also acknowledge the importance of lifestyle, mental health and, where appropriate, alternative medicine approaches. We spend 30-60 minutes with each patient in order to thoroughly discuss and educate them about their condition. WE DO NOT SEE MEDICAID PATIENTS.
Location
125 Inverness Drive East
Suite 330
Englewood, CO 80112
Specialties
Primary Care Doctor
Internist
In-Network Insurances
This doctor is not in any insurance networks.
125 Inverness Drive East, Suite 330
Englewood

,

CO

,

80112