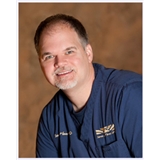 Dr. Flowers is originally from Elizabethtown, KY. After graduating from Kentucky University
in 1995 with a degree in Doctor of Dental Medicine. Dr. Flowers joined the Public Health
Service and was transferred to Tucson. Practicing for several years with the government
and then in a private practice in Georgia, he returned to Arizona where he wanted his own
neighborhood family practice. Anthem was the perfect fit. Dr. Flowers, his wife Jennifer,
their handsome new son Brody, their beautiful daughter Shay and their Jack Russell Terrier Chloe have been living and enjoying life.
in Anthem since 2002.
Location
3618 W. Anthem Way
D-132
Anthem, AZ 85086
3618 W. Anthem Way, D-132
Anthem

,

AZ

,

85086