Furlong, John H. N.D. / Peoples Health Alliance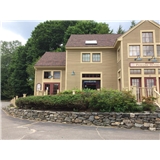 I am a naturopathic doctor with 30+ years experience. I am a health problem-solver not a supplement salesperson. I listen, we explore options, I strive to make treatments effective, affordable and practical. I treat people of all ages with non-drug therapies such as botanical medicines, nutraceuticals, and homeopathic remedies which address a wide range of conditions for which they would see an M.D. or a specialist. These include auto-immune disease, colitis, skin conditions, chronic illness,immune issues and the ADHD-autism spectrum. I also provide preventive therapies with detoxification,oxygen therapy (EWOT) and heart-rhythm biofeedback for help with self monitoring mind-emotional health. I teach 3rd and fourth year students at the University of Bridgeport College of Naturopathic Medicine, and have taught classes there in gastroenterology, neurology, cardiology, endocrinology and pediatrics.
I enjoy hiking and exploring the Last Green Valley area of eastern Connecticut. I'm fortunate to have 3 great kids,I've spent years playing the beautiful game (soccer) and always strive to seek out the Healing Power of Nature in my travels and efforts for a healthy self and healthy patients.
Location
2 Ledgebrook Drive
Mansfield Center, CT 06250
2 Ledgebrook Drive,
Mansfield Center

,

CT

,

06250