Integrated Spine & Pain Care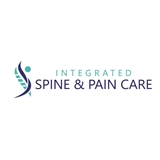 Integrated Spine & Pain Care established to treat individuals who suffer from chronic, disabling pain. Our uniqueness and strength lies in our ability and experience in utilizing the multidisciplinary approach effectively to benefit the patient.

At Island Pain Specialist we realize that, although a very subjective experience, pain is real. We follow a three step process for successful pain management:

Initial consultation in order to diagnose the problem.
Application of a multidisciplinary treatment plan.
Restoration of function.

The ultimate goal is to develop a treatment program that will help our patients improve the quality of life.
Location
1111 Broad Hollow Rd
unit 114
Farmingdale, NY 11735
Specialties
Pain Management Specialist
Anesthesiologist
Anesthesiologist
Read reviews
Specialties
Pain Management Specialist
Anesthesiologist
1111 Broad Hollow Rd
unit 114
Farmingdale, NY 11735