Lake Breeze ENT & Allergy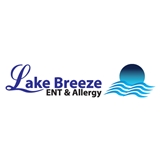 Lake Breeze ENT & Allergy provides treatment for all aspects of Otolaryngology. This includes pediatric ENT, dizziness and hearing loss, head and neck cancer, and sinus and allergy issues. Patients can be tested and treated for allergies. Those with hearing loss and ringing in their ears can have a formal hearing test and can be fitted with hearing amplification if needed. All ages are welcomed. Surgery is performed when needed and medical options have failed.

Dr. Lewis practices compassionate care. He believes that the best outcomes in medicine can be obtained by having patients who understand their disease process and the treatment recommendations. A little education goes a long way to improving your quality of life.
Location
149 Plantation Ridge Dr
Unit #190
Mooresville, NC 28117
Specialties
Ear, Nose & Throat Doctor
In-Network Insurances
AARP
Aetna
Altius (Coventry Health Care)
149 Plantation Ridge Dr
Unit #190
Mooresville, NC 28117