Lloyd D Landsman MD PC Plastic & Cosmetic Surgery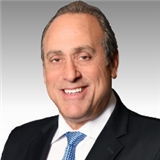 Dr. Landsman is a board certified plastic surgeon with more than twenty years of experience providing expertise in all areas of plastic and cosmetic surgery. Face lifting, eyelid surgery, and rhinoplasty are performed utilizing the most advanced, state of the art techniques. Reconstructive and cosmetic breast surgery are performed at the most advanced level. Any and all circumstances are improved and restored with astute surgical planning, the newest biological materials and the most affective implants. Body contouring is expertly done by combining liposuction, fat transfer and excisional techniques achieving sensational results. Botox, dermal fillers and emerging skin tightening technology are combined to achieve natural and enduring facial rejuvenation. Our aestheticians perform laser hair removal, photofacials, chemical peels and prescribe our world famous skin care products.
Location
994 W. Jericho Turnpike
Suite 102
Smithtown, NY 11787
200 Madison Ave.
22nd Floor
New York, NY 10016
81-09 Northern Blvd.
Jackson Heights, NY 11372
41 W Main St
East Islip, NY 11730
41 Main Street
Roslyn, NY 11576
994 W. Jericho Turnpike
Suite 102
Smithtown, NY 11787
200 Madison Ave.
22nd Floor
New York, NY 10016
81-09 Northern Blvd.
Jackson Heights, NY 11372
41 W Main St
East Islip, NY 11730
41 Main Street
Roslyn, NY 11576