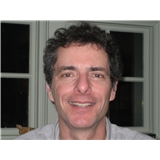 Martin Richler, MD practices in Waltham, MA. Ophthalmologists examine and treat common vision disorders, eye injuries and eye diseases. Ophthalmologists such as Martin Richler, MD are licensed medical doctors and can prescribe medication as well as perform eye surgery.

Please arrive 15 minutes prior to your scheduled appointment. Please verify that your insurance will cover this visit. If a referral is required, call your primary care physician. If you are a CONTACT LENS WEARER, appointments are available on Tuesdays and Wednesdays only. Please be sure to come in wearing your contact lenses and bring either your contact lens prescription or contact lens boxes. There is a $40 fee for the contact lens evaluation. Most insurance plans do not cover this fee.


Location
20 Hope Ave.
Suite 212
Waltham, MA 02453
In-Network Insurances
Aetna
Blue Cross Blue Shield of Massachusetts
CHAMPVA
20 Hope Ave.
Suite 212
Waltham, MA 02453