Medical Associates of New York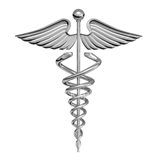 Medical Associates of New York & Sutton Place Laser Vein Care

PREMIER MULTI-SPECIALTY, SPACIOUS, PRIVATE MEDICAL OFFICE IN MIDTOWN EAST, JUST OFF SUTTON PLACE.

DIRECTED BY DR. MUELLER, AN IVY-LEAGUE TRAINED, HIGHLY CREDENTIALED CARDIOLOGIST & VASCULAR / VEIN SPECIALIST WITH 6 BOARD CERTIFICATIONS / DIPLOMATES; LISTED IN THE "TOP DOCTORS - NYC METRO AREA" BOOK EVERY EDITION SINCE 1997, & IS ONE OF ONLY APPROX. 50 DOCTORS IN THE WORLD ELECTED TO FELLOWSHIP OF THE AMERICAN COLLEGE OF PHLEBOLOGY. #3 MEDICAL SCHOOL IN THE COUNTRY.

JOINED BY DR. PRAMOD SANGHI, A DISTINGUISHED CARDIOLOGIST, INTERVENTIONAL CARDIOLOGIST (HEART & LEG ARTERY ANGIOGRAMS & STENTS), & INTERNIST TRAINED AT U. OF MICHIGAN, EMORY U., & U. OF TEXAS.

BOTH ON STAFF AT THE TOP MANHATTAN UNIVERSITY HOSPITALS.

WE OFFER FULLY CARDIOLOGY, VASCULAR MEDICINE / VEINS, & INTERNAL MEDICINE SERVICES.

Location
401 East 55th Street
New York, NY 10022
In-Network Insurances
Aetna
Anthem Blue Cross Blue Shield
APWU
401 East 55th Street,
New York

,

NY

,

10022
401 East 55th Street,
New York

,

NY

,

10022