Medical Center Ophthalmology Associates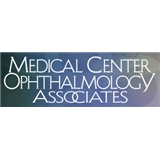 Medical Center Ophthalmology Associates is San Antonio's largest private group of eye care specialists. From the very beginning of life to LASIK, performing donor corneal transplants and all eye care needs in between, MCOA Eye Care provides you and your family with caring physicians and staff using the latest technology to help diagnose and treat your condition.

We will supply the highest quality, total vision care to our patients, including well-care, medical and surgical treatment of the eye. We will use state-of-the-art equipment and diagnostic tools, in the most caring and compassionate manner possible, always striving for each patient to have a completely positive experience. We will seek to improve the quality of life, not only for our patients but also for the community as a whole.
Location
109 Gallery Circle
Suite 139
San Antonio, TX 78258
Specialties
Ophthalmologist
Retina & Vitreous Surgeon
In-Network Insurances
Aetna
Anthem Blue Cross
Anthem Blue Cross Blue Shield
Retina & Vitreous Surgeon
Read reviews
Specialties
Ophthalmologist
Retina & Vitreous Surgeon
109 Gallery Circle
Suite 139
San Antonio, TX 78258