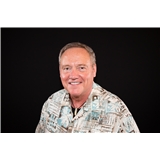 Dr. Michael C. Bell, DDS, is a nationally recognized practitioner of general and cosmetic dentistry in Austin, Texas. He has been a practicing dentist since 1978, focusing on excellence in general and cosmetic dentistry, including dental implants. Dr. Bell is a continuous student of the art and science of dentistry. He brings energy and extensive knowledge to make your dental experience the finest care available.
Location
2525 Wallingwood Dr
Building 11
Austin, TX 78746
In-Network Insurances
This doctor is not in any insurance networks.
2525 Wallingwood Dr, Building 11
Austin

,

TX

,

78746