Obecano Anti-Aging and Preventive Medicine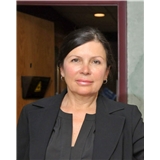 Your vision is very important to us.

Over 25 years seeing patients as an ophthalmologist I got to appreciate the interrelatedness of patients general health status and eye disease, and vice versa. It took me a while but I realized that eye is a microcosm representative of the whole patient. An eye exam done properly is an amazing and uniquely uninvasive tool to learn about patients risk of disease and predict future disease as well as longevity. Our patients leave feeling satisfied and informed.

We are also very excited to announce that a young, energetic and knowledgeable optometrist has joined our practice to make sure we meet every aspect of your visual and ocular needs to perfection. Dr. Shahin Eghanian is able to provide you with glasses prescriptions, fit you for contact lenses, and treat general issues that may cause jeopardy to your ocular health.

As a physician I feel responsible for the whole patient. As an ophthalmologist I cannot expect a good eye outcome in a sick body. I order lab tests, perform exams and take a detailed personal and family history. We measure the antioxidant status in everybody. Our investigation includes assessing adrenal, thyroid and sex hormone levels. The stress of todays living often leads to adrenal fatigue, that is not the life threatening Addisons disease of the adrenal but adrenal hypo function detrimental to ones health over period of time. We often find iodine deficiency as a cause of suboptimal thyroid function, something that can be readily tested and fixed. And it is also amazing that we see cataracts, dry eye and macular degeneration develop almost always after sex hormone levels start to drop. And then there is that mysterious illness called glaucoma the sign of which can be elevated eye pressure but it is not the cause of glaucoma. This disease is also worse after menopause/adrenopause and prognosis may benefit from supplementation.

Dr. Dziedzic provides eye care and anti-aging care within the same building, to make sure you both see and are seen beautifully. Dr. Dziedzic is extremely experienced and provides vast insight into your ocular health and general well being

Schedule your appointment with us today for a comprehensive eye exam in addition to an anti-aging consult.
Location
320 Manville Road
2nd Floor
Pleasantville, NY 10570
In-Network Insurances
AARP
Aetna
Assurant Health
320 Manville Road, 2nd Floor
Pleasantville

,

NY

,

10570