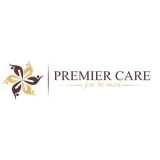 Adventist Health Partners is a growing physician group of over 180 doctors in primary and specialty care. The group serves the western suburbs of Chicago in over 50 convenient locations. Our goal is to provide excellent service and the highest quality of medical care to you and your family. We contract with insurance plans through the Adventist Health Network, which includes the most common plans in the Chicago area.

The physicians of Adventist Health Partners want to work with you to keep you at your healthiest, emphasizing education and preventative medicine, as well as to restore your health when illness strikes.
Location
1012 95th St.
Suite 7
Naperville, IL 60564
In-Network Insurances
Aetna
Blue Cross Blue Shield
Blue Cross Blue Shield of Georgia
1012 95th St.
Suite 7
Naperville, IL 60564