ProHealth Allergy Testing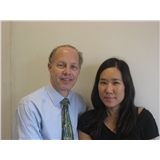 Brian E. Novick, M.D. is Medical Director of the Allergy Testing Center. As a Board Certified Allergist/Immunologist he specializes in treating children and adults with a wide range of disorders. He is a Diplomate of the American Academy of Allergy, Asthma and Immunology, as well as the American College of Allergy, Asthma, and Immunology.
Dr. Novick completed his training at the Albert Einstein College of Medicine, where he now serves as an Assistant Clinical Professor. He has published numerous articles in the field of Allergy and Immunology, and is a recognized authority in the diagnosis and treatment of allergic disorders.
Dr. Irene Paek is a New York native and grew up in Bayside, Queens. Dr. Paek completed her college and medical school training at Brown University in Rhode Island, and then returned to New York for her Residency and Fellowship. at Montefiore Med. Ctr.
Location
30 Newbridge Rd
Suite 101
East Meadow, NY 11554
118-21 Queens Blvd
Suite 601
Forest Hills, NY 11375
Specialties
Allergist
Pediatric Allergist
Immunologist
In-Network Insurances
AARP
Aetna
Affinity Health Plan
Pediatric Allergist
Read reviews
Specialties
Allergist
Pediatric Allergist
Immunologist
30 Newbridge Rd
Suite 101
East Meadow, NY 11554
118-21 Queens Blvd
Suite 601
Forest Hills, NY 11375
118-21 Queens Blvd
Suite 601
Forest Hills, NY 11375
30 Newbridge Rd
Suite 101
East Meadow, NY 11554