Washington Square Dermatology - Samer Jaber, M.D.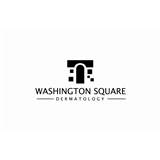 - If you are looking to book a cosmetic appointment or consultation please contact our office to schedule.
- Please keep in mind that we have a 24 hour cancellation policy. If you cannot make your appointment, please let us know as soon as possible to avoid a $50 cancellation fee.



Location
18 Washington Square North
New York, NY 10011
In-Network Insurances
1199SEIU
Aetna
Blue Cross Blue Shield
18 Washington Square North
New York, NY 10011
18 Washington Square North
New York, NY 10011