Weill Cornell Medicine-Breast & Endocrine Surgery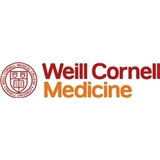 Surgery of breast, thyroid & parathyroid glands.

Offices in Lower Manhattan (Mondays 9:30-3:30), Chinatown (Tuesdays 9-12) & Brooklyn (Fridays 9:30-3). NO OFFICE HOURS WED OR THUR.

Please call 646 962 5213 prior to your appointment to confirm your insurance is accepted.

Please fax all outside imaging and pathology reports prior to your visit to 646 962 0157.
Location
156 William Street
New York, NY 10038
263 7th Ave
Suite 4H
Brooklyn, NY 11215
41 Elizabeth St
Suite 507
New York, NY 10013
Specialties
Surgeon
Endocrine Surgeon
Breast Surgeon
In-Network Insurances
1199SEIU
AARP
Absolute Total Care
156 William Street
New York, NY 10038
263 7th Ave
Suite 4H
Brooklyn, NY 11215
41 Elizabeth St
Suite 507
New York, NY 10013