Today, we launched Zocdoc Insurance Checker to streamline and simplify the health insurance process, making it easy for patients to decipher their insurance cards, select the right insurance plan, and get verified plan details before booking a provider visit.
This is an important step toward fulfilling our mission of giving power to patients, as 77% of insured Americans say they'd like an easier way to ensure their doctor is in-network when booking appointments.
One of the most frustrating parts of the insurance process? Insurance cards themselves. Congested and confusing, the average insurance card has a lot of information, but not much guidance as to what's most important. The cards don't feel designed for actually using them, something virtually all of us agree on: more than 90% of insured Americans don't feel their card is intuitive and more than 70% don't feel it's well-designed, either.
When approaching the task of making insurance more patient-friendly, we asked ourselves: what if insurance tools were simpler, more universal, and more…human?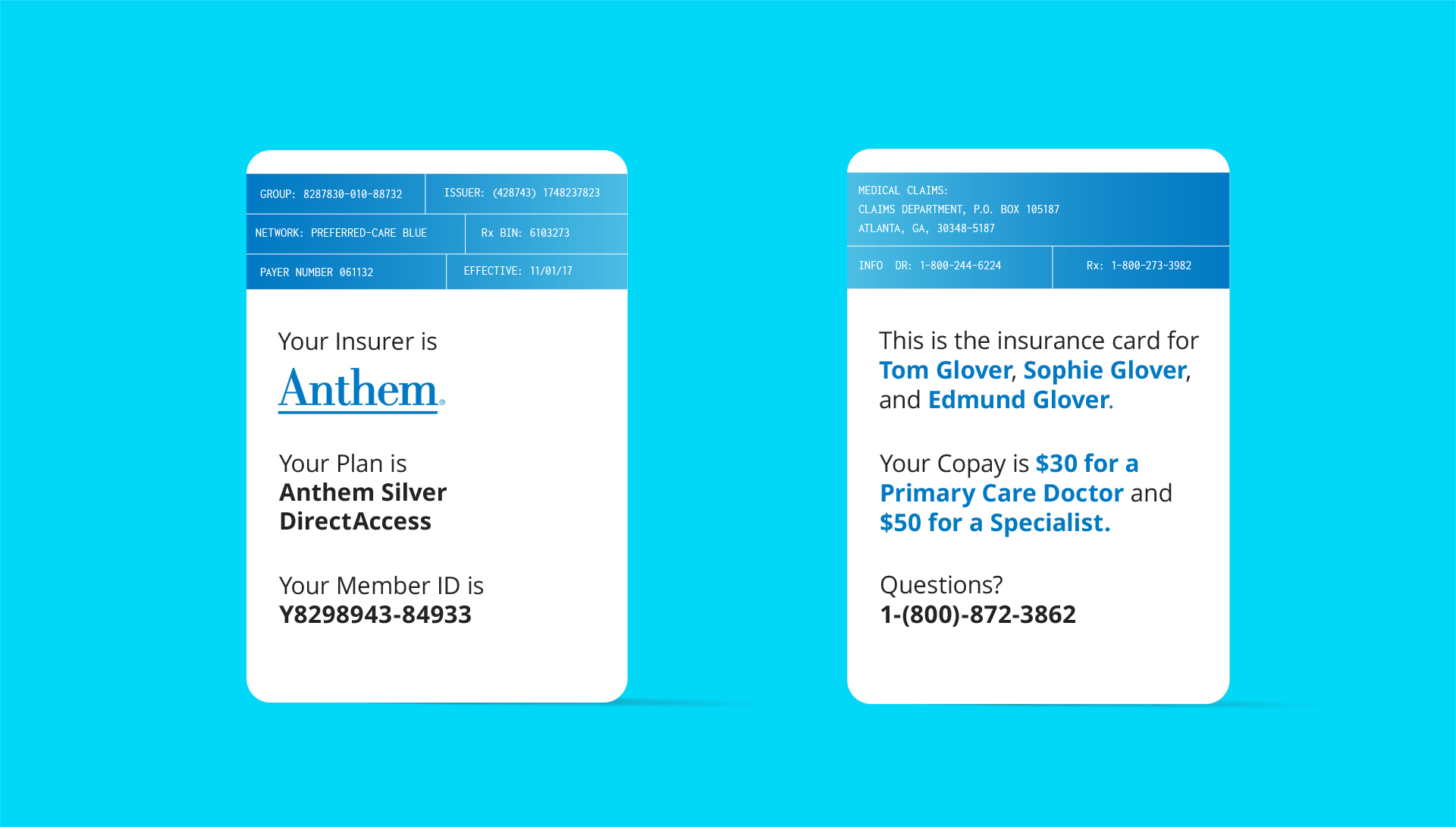 We worked with Office of Baby to design just that: a universal insurance card that elevates all the important pieces of information for a patient — like who your insurer is, what plan you have, your member number, and who's covered — and moves the information health professionals need to know in a separate section.
"Healthcare has its own language, and most of us aren't trained to understand it," said Michael Hagos, Creative Director at Office of Baby. "Typical insurance cards tend to give equal weight to information needed by patients and professionals alike, with no visual hierarchy to indicate what's most relevant to each audience. In designing a patient-friendly insurance card, we focused on a more conversational tone that translates complex insurance jargon to straightforward information patients can easily find and use."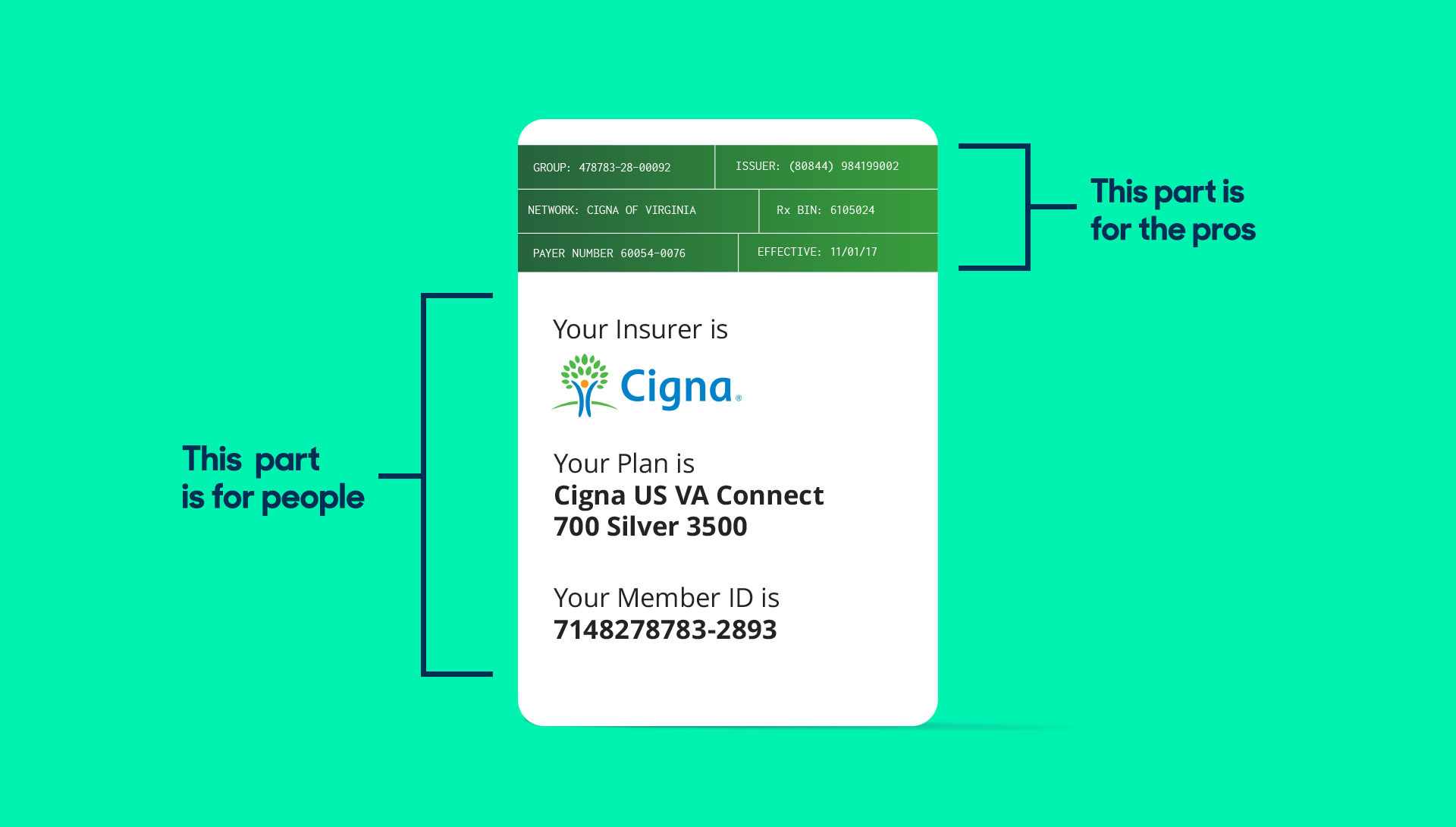 We know that patients struggle to select the right plan and make sure their information is correct. This shouldn't be something that they have to deal with when they just want to get the care they need. Sure, this is just a small part of the process, but it impacts all patients throughout their healthcare experience.
We're happy to offer this simple template for any insurance company that wants to use it. Each company will have their own needs, so the template is configurable. Available to download today: Download Insurance Checker UniversalCard Template
Zocdoc makes no warranties, and disclaims any and all liability associated with your use.