Ellis Eye & Laser Medical Center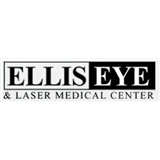 Dr William Ellis is a Lasik specialist who performs free diagnosis for "LASIK" LASER VISION CORRECTION, CARNOSIDAD AND CATARACT procedures.

(For a general eye exam, call Jen at 510-525-0780 to discuss insurance and pre-approval - Saturday appointments are not available for general eye exams)

One of California's most experienced LASIK surgeons, Dr. William Ellis has performed over 68,000 procedures with the most advanced LASIK technology and uses the safest bladeless LASIK technology. Ellis Eye & Laser Medical Center's six Northern California locations provide quality, caring refractive vision correction services to patients desiring to possibly free themselves from glasses & contact lenses. If you require LASIK for myopia (nearsightedness), astigmatism, or hyperopia (farsightedness), monovision Lasik, Cataract or Pterygium surgery. Board certified Dr William Ellis welcomes you.
Location
6500 Fairmount Ave
Suite 2
El Cerrito, CA 94530
2211 Moorpark Ave.
Suite 200
San Jose, CA 95128
100 Tamal Plaza
Suite 105
Corte Madera, CA 94925
700 Sunrise Ave.
Suite A
Roseville, CA 95661
9360 No Name Uno
Suite 210
Gilroy, CA 95020
111 Maiden Lane
Suite 700
San Francisco, CA 94108
112 La Casa Via
Suite 360
Walnut Creek, CA 94598
In-Network Insurances
This doctor is not in any insurance networks.
6500 Fairmount Ave, Suite 2
El Cerrito

,

CA

,

94530
2211 Moorpark Ave., Suite 200
San Jose

,

CA

,

95128
100 Tamal Plaza, Suite 105
Corte Madera

,

CA

,

94925
700 Sunrise Ave., Suite A
Roseville

,

CA

,

95661
9360 No Name Uno, Suite 210
Gilroy

,

CA

,

95020
111 Maiden Lane, Suite 700
San Francisco

,

CA

,

94108
112 La Casa Via, Suite 360
Walnut Creek

,

CA

,

94598