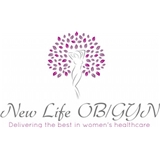 Mark Vaynkhadler, MD
In-network insurances
AARP
Access Medicare (NY)
Aetna
Practice statement
Dr. Mark Vaynkhadler is thoroughly trained in all aspects of obstetrics including high risk pregnancies. Dr. Mark Vaynkhadler concentrates on providing safest, most effective treatments through medical management and office based minimally invasive procedures. Not all problems can be treated by Doctor Mark, and he works closely with other specialists to provide the most efficient and least invasive treatment designed for your special needs. Dr. Mark Vaynkhadler is well known for his excellent bedside manner. Nonjudgmental treatment irrespective of patient's race, religion, or gender preferences is a hallmark of providing the best medical care.
3
office locations
E 14th St Brooklyn
1502 E 14th Street, Suite 2
Brooklyn, NY 11230
100 Einstein Loop, Lobby
Bronx, NY 10475
Office locations
This practice sees patients at 3 locations.
E 14th St Brooklyn
1502 E 14th Street, Suite 2
Brooklyn, NY 11230
100 Einstein Loop, Lobby
Bronx, NY 10475
446 East 149 Street
Bronx, NY 10455