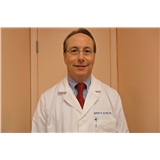 Dr. Jacobs has been in practice since 1977 in Somerset, New Jersey. Our office is located at 25 Clyde Rd, Suite 101, Somerset, New Jersey.

The goal of our office is to provide each of our patients with the highest quality care.

Dr. Jacobs and Dr. Berman provide care to patients of all ages including infants, children, adults, and seniors with expertise in diabetic foot care, sports medicine, pediatrics and foot surgery. We now offer laser treatment for toenail fungus and painlful foot and ankle conditions. We also have specialized equipment to diagnose and treat lower extrmeity pain and neuropathy. Lower extremity nerve pain includes sciatica, diabetic neuropathy and peripheral neuropathy.

He has an interest in recumbent bicycles and often rides on the Delaware and Raritan Canal State Park towpath.
Location
25 Clyde Road
Suite 101
Somerset, NJ 08873
25 Clyde Road, Suite 101
Somerset

,

NJ

,

08873
25 Clyde Road, Suite 101
Somerset

,

NJ

,

08873