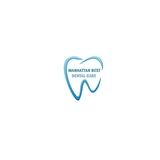 Sherwin Benlevi DDS PC
In-network insurances
1199SEIU
Aetna
Affinity Health Plan
Practice statement
Your beautiful smile deserves nothing but the best, and that's what you'll receive at our office. We are proud to deliver high quality dental care. we put patient's comfort and well being above all. We use advanced dental procedures and follow strict sterilization and disinfection protocols to ensure our patients' comfort and hygiene. Our dentists will help you achieve the perfect smile you wish for. Total Dentistry provides general dental care, cosmetic dentistry, and some oral surgery and endodontic services. We will devise a specific dental plan that will accommodate your dental needs, financial capabilities and your busy schedule. Our mission is first and foremost to help every single neighbor and friend to achieve the ultimate oral health, we all deserve. IF YOU HAVE HEALTHFIRST MEDICAID PLEASE CALL OUR OFFICE BEFORE MAKING APPOINTMENT BECAUSE YOU NEED TO ASSIGN TO OUR OFFICE.
Office locations
1623 3rd Avenue
New York, NY 10128
80-45 Kew Gardens Rd
Kew Gardens, NY 11415
Office locations
This practice sees patients at 2 locations.
1623 3rd Avenue
New York, NY 10128
80-45 Kew Gardens Rd
Kew Gardens, NY 11415