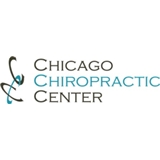 Anne Gordon
In-network insurances
AARP
Advocate Health Care
Aetna
Practice statement
We are dedicated to providing the most effective treatment methods known that will reduce, eliminate, and stabilize your conditions related to the musculoskeletal and nervous systems. We strive to exceed your expectations by focusing on your needs, wants, and goals.
Office locations
30 S Michigan Ave, Suite 400
Chicago, IL 60603
736 Florsheim Dr, Ste 12
Libertyville, IL 60048
Office locations
This practice sees patients at 2 locations.
30 S Michigan Ave, Suite 400
Chicago, IL 60603
736 Florsheim Dr, Ste 12
Libertyville, IL 60048