Beacon Orthopaedics & Sports Medicine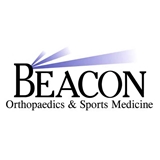 Beacon Orthopaedics and Sports Medicine offers a full range of orthopaedic services for the treatment of musculoskeletal injuries in patients of all ages. Some of the most popular orthopaedic services we offer include orthopaedic surgery, spine surgery, total joint replacement, arthroscopic surgery, sports medicine, regenerative medicine and more.

Beacon is comprised of Board Certified and Fellowship Trained physicians.
Location
6480 Harrison Ave
Cincinnati, OH 45247
1360 State Route 46 E
Batesville, IN 47006
605 Wilson Creek Rd
Lawrenceburg, IN 47025
600 Rodeo Dr.
Erlanger, KY 41018
2835 Miami Village Dr
Miamisburg, OH 45342
500 E Business Way
Cincinnati, OH 45241
463 Ohio Pike
Cincinnati, OH 45255
720 Elm St
Wilmington, OH 45177
Specialties
Sports Medicine Specialist
Physiatrist
Orthopedic Surgeon
Spine Specialist
Reconstructive Surgeon
Hand Surgeon
Foot & Ankle Specialist
Adult Reconstructive Orthopedic Surgeon
In-Network Insurances
Aetna
American Republic Insurance Company
Anthem Blue Cross Blue Shield