Fairfax Loudoun Ob-Gyn Inc.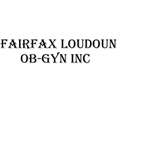 http://www.idealnutritionfairfax.com

Fairfax Loudoun Ob-Gyn, Inc. Hours of Operation:
(3930 Pender Drive, Suite 60, Fairfax, VA 22030)
Tuesday and Thursday 8:30-3:30pm, Wednesday (12-5pm), Friday 9-2pm.

Payne Location:
(Monday 12-1pm)

Alexandria location:
Monday 2-3:30pm

Dr. Shawana Mufti MD, FACOG strives to do the very best to provide the utmost care and attention of all woman related concerns, wants, and needs of all her patients.
Location
3930 Pender Drive
Suite 60
Fairfax, VA 22030
3400 Payne St
Suite 102
Falls Church, VA 22041
526 North Henry Street
Alexandria, VA 22314
In-Network Insurances
AARP
Aetna
Anthem Blue Cross Blue Shield
3930 Pender Drive
Suite 60
Fairfax, VA 22030
3400 Payne St
Suite 102
Falls Church, VA 22041
526 North Henry Street
Alexandria, VA 22314