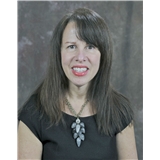 Lisa Stollman, RDN was honored in 2015 as an Outstanding Dietitian of the Year by the Academy of Nutrition and Dietetics. She has been cited as one of the TOP Nutrition Experts on Twitter by Huffington Post. Looking to improve your health and reduce inflammation? Lisa can help you with many issues related to inflammation, such as gastrointestinal maladies, arthritis and skin disorders. We are now offering food sensitivity testing (MRT), so you can make sure you are on the right diet that is specific for you. Lisa will teach you how to make the best food choices wherever you are: home, dining out, or traveling. Eating well is the best preventive health insurance you can have! Healthy eating is the cornerstone to feeling terrific, enjoying endless energy and prevention of chronic disease. Healthy eating is a win-win! Lisa will work with you to simplify healthy eating and living.

*Confirm with your insurance that you are covered for nutrition visits.
*Please complete Zocdoc forms before your visit.
*Provide 48 hours for cancellation.
Location
220 E 54th St
Suite 1C
New York, NY 10022
5 Cuba Hill Rd
Mount Sinai Doctors Office
Greenlawn, NY 11740
In-Network Insurances
Blue Cross Blue Shield
Cigna
Empire Blue Cross Blue Shield
220 E 54th St, Suite 1C
New York

,

NY

,

10022
5 Cuba Hill Rd, Mount Sinai Doctors Office
Greenlawn

,

NY

,

11740