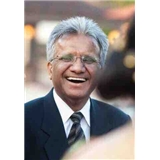 Dr. Bajaj approaches his patients with a sense of respect and urgency. He strives to provide the type of health care that he would want to receive. Dr. Bajaj specializes in treatment of Bronchial Asthma, COPD, Emphysema, Bronchitis, Chronic cough, Seasonal Allergies, Sleep Apnea, Smoking Cessation, Early detection of Lung Cancer, Pulmonary Fibrosis and other diseases of Lung. Dr. Bajaj skillfully performs a variety of procedures including Pulmonary functions, Bronchoscopy,
thoracentesis and other related procedures. He is also highly trained in taking care of all Internal Medicine issues including Diabetes, Hypertension and Thyroid disorders.

We accept most of the insurances as PCP and as a specialist except Healhfirst insurance is accepted only as a PCP.
Location
66-29 Grand Avenue
Maspeth, NY 11378
Specialties
Pulmonologist
Primary Care Doctor
Internist
Pulmonologist
Read reviews
Specialties
Pulmonologist
Primary Care Doctor
Internist
66-29 Grand Avenue,
Maspeth

,

NY

,

11378