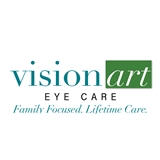 The Vision Art Eye Care is a premier eye care facility located in Naperville, Ilinois. Our office is dedicated to providing excellence in patient care, clinical education, and optical services. Dr. Mintchell is a leader in clinical eye care involving eye and vision disorders including pediatrics. At Vision Art Eye Care, we provide the highest quality lenses, frames and contact lenses to solve the visual needs of our patients.

We look forward to meeting you and taking care of your eye care needs. Please contact us to schedule an appointment or stop in to see our beautiful facility.
Location
1995 Springbrook Square Dr.
Ste 111
Naperville, IL 60564
In-Network Insurances
Aetna
Blue Cross Blue Shield
Blue Cross Blue Shield of Illinois
1995 Springbrook Square Dr.
Ste 111
Naperville, IL 60564