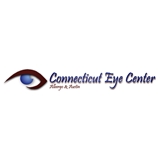 Connecticut Eye Center, P.C. and its founders, Patrick F. Albergo, M.D. and Duane F. Austin, M.D., are pleased to have been serving the eye care needs of patients in greater Hartford, Connecticut for over 25 years. During that time, Drs. Albergo and Austin have developed and maintained a strong commitment to patient care excellence by aligning themselves and their staff with three guiding principles. . . .

*Dedication to Personalized Clinical Eye Care
*Present Diagnosis and Treatment Options with Clarity and Sensitivity
*Help Patients Make The Best Decisions About Their Options

Through these guiding principles, patients in need of general, medical, surgical, laser eye care or contact lenses will find a home at Connecticut Eye Center, PC.
Location
639 Park Rd
Rd # 1
West Hartford, CT 06107
35 Waterville Road
Avon, CT 06001
639 Park Rd, Rd # 1
West Hartford

,

CT

,

06107
35 Waterville Road,
Avon

,

CT

,

06001
639 Park Rd, Rd # 1
West Hartford

,

CT

,

06107
35 Waterville Road,
Avon

,

CT

,

06001