Medex Diagnostic and Treatment Center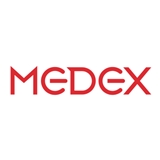 Medex Diagnostic and Treatment Center is your one stop shop for most medical procedures and treatment. We have doctors to cover virtually every medical specialty. We are also an approved location for the USCIS civil service medical exam. The examination is required to establish that an applicant is not inadmissible to the United States on public health grounds. We have the most competitive prices in the area for this test. With multiple specialties, immigration services, and a multi-lingual staff; MedEx is the right choice for any and all of your medical needs.

To expedite the process, when making an appointment with us, please provide your insurance ID number in the notes section. Additionally, if you should need to cancel your appointment for any reason, kindly provide at least 24 hours notice. Thank you.
Location
111-29 Queens Blvd
Forest Hills, NY 11375
Specialties
Urologist
Surgeon
Sleep Medicine Specialist
Psychiatrist
Primary Care Doctor
Podiatrist
Physiatrist
Pain Management Specialist
Orthopedic Surgeon
Optometrist
Neurologist
Gastroenterologist
Ear, Nose & Throat Doctor
Dermatologist
Cardiologist
Allergist
Psychotherapist
Physician Assistant
Pediatric Orthopedic Surgeon
Nurse Practitioner
Interventional Cardiologist
Internist
Family Physician
In-Network Insurances
1199SEIU
Aetna
Affinity Health Plan